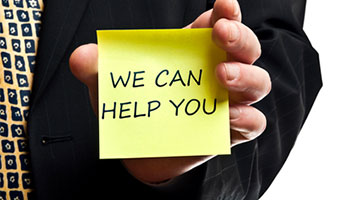 Kerry Hettinger PLC can help with most small business debt and collection issues and concerns. Depending on your business' unique circumstances, you may benefit from a chapter 7, 13 or 11 bankruptcy filing or even some form of workout or debt settlement project.
Chapter 7 dissolution is often the answer where a business owner finds their current business model or plan is simply not working. This enables the owner to move on with a clean slate. The business owner can then focus on the next step, whether that means working for another company or starting a new business themselves. I have helped dozens of business owners successfully terminate their business and move on to the next step in life.
On the other hand, business owners who wish to continue with the business in the hope that the business will turn around with debt relief and certain strategic changes often choose to file under a chapter 13 repayment plan or a chapter 11 reorganization. The owner could also choose to pursue a non-bankruptcy debt workout program.
Chapter 13 repayment plans for small businesses require the owner to operate the business as a sole proprietorship. Corporations and LLCs are not eligible for chapter 13. Chapter 13 filings are quick and very inexpensive in terms of monies and the owner's time. Plans typically run from 36 to 60 months and are effective means of dealing with serious debt, collection and finance concerns. Initial filing fees and costs are often very reasonable with chapter 13 plans.
Chapter 11 reorganizations often serve as the best option for small businesses that do not qualify for chapter 13 as well as for medium sized and large businesses. One of the primary advantages of a chapter 11 is that it provides a time out where relief from most debt payments can last a year or more. During that time the secured creditors are paid adequate protection payments (basically interest payments) and unsecured creditors have to wait for payment until a plan is confirmed. Attorney Kerry Hettinger is one of the most frequent filers of small business and individual chapter 11 cases in Southwestern Michigan.