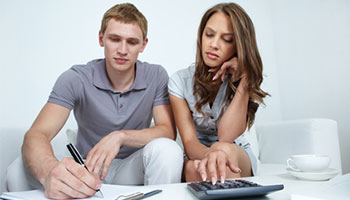 Most bankruptcies in Western Michigan are filed by normal people who have simply fallen into difficult times. Almost all cases follow serious loss of income, health or family. The right to file bankruptcy is a primary financial right and is provided in the federal constitution. The right to file bankruptcy is an important part of the freedom we enjoy as Americans.
People can file under several chapters of the bankruptcy code. Most either seek discharge of debt under chapter 7 or chapter 13.
Chapter 7 for a personal filing provides a discharge of most forms of debt and enables a fresh start. The primary players- in addition to the person filing- are the Judge, the chapter 7 trustee and the creditors. The chapter 7 trustee's job is to obtain whatever they can from the chapter 7 debtor as well as persons the debtor has been involved with (such as family members) and the trustee then pays that money to the creditors. Understanding the role of the chapter 7 trustee illustrates how important it is to have a seasoned bankruptcy expert in your corner. Chapter 7 debtors are strongly advised to hire an experienced chapter 7 attorney, such as Kerry Hettinger PLC, to protect themselves and their loved ones to the greatest extent possible.
Chapter 13 for personal filings make sense for those that either don't qualify for chapter 7 relief or would lose something important if they were to file a chapter 7.
The three primary qualifiers for chapter 7 versus chapter 13 involve household income, disposable income and strict timing issues. The tests are somewhat complex and persons close to the income limit benefit from hiring an experienced bankruptcy attorney.
Many people find chapter 13 a beneficial tool to use toward saving homes, cars and other important items that might be lost to a secured creditor or chapter 7 trustee. The many issues raised in chapter 13 are complex and clients are encouraged to stop by for a free consultation to discuss these important issues. Kerry Hettinger PLC not only files a large percentage of the chapter 13 cases in Southwestern Michigan, but also enjoys a very high percentage of successful completion.